Miracles & More (Part 1)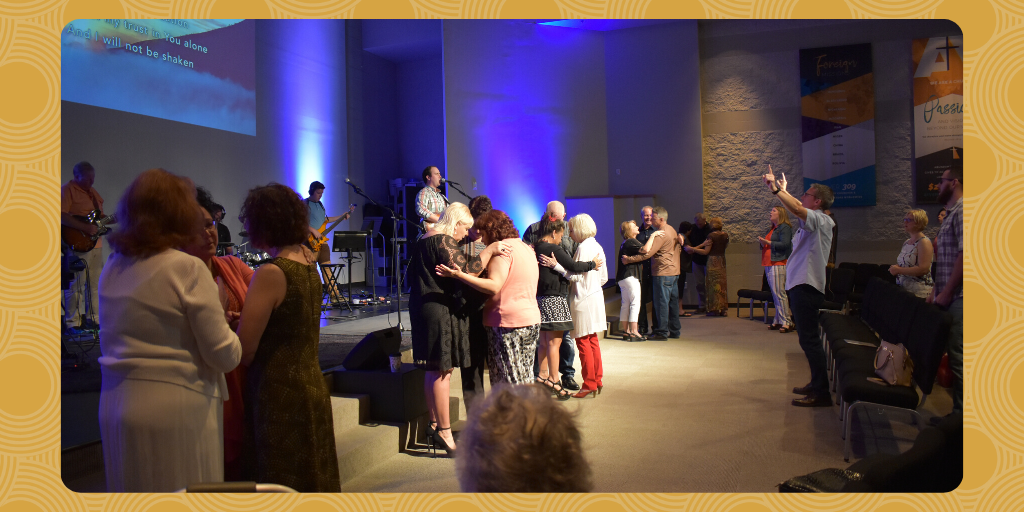 Several years ago our church encouraged those who wanted to grow in the miracle healing ministry to take the Christian Healing Certification Program (CHCP). In the second class, you are required to purchase a new Bible and highlight every place in Jesus' ministry that refers to a miracle healing. When I did this, I was astounded at how often I had to highlight. Miracle healing was the foundation of Jesus' 3 ½ year ministry!
Because I believe that we cannot improve on Jesus' model of ministry, I began to cry out to the Lord for more miracles in my own ministry. I wanted to see them not only in foreign missions, but here in Springfield as well. Our ministry is now blessed to see regular miracle healing, both at home and abroad.
One common teaching in miracle healing circles is how God built Jesus' ministry up to see so many miracles. We know from the gospel stories that Jesus had times when it was hard to get people healed (Mark 6:5), when He was criticized for healing people (Mark 3:1-6), and then times that miracles seemed easy! I like reading about the times when it seemed easy. Mark records one of those times:
"And wherever Jesus came, in villages, cities, or countryside, they laid the sick in the marketplaces and implored him that they might touch even the fringe of his garment. And as many as touched it were made well."
Mark 6:56 ESV
So what made these miracles seem so easy? The Bible doesn't leave us hanging. It gives us a model that we can imitate for miracles to become easy today:
• The miracle healing movement starts with a breakthrough. In Mark 5, Jesus took His disciples on a foreign mission trip "to the other side of the sea." (Mark 5:1) That's usually the best place to start. The reason is two-fold: 1. God seems to anoint "going" more than "staying," so when you "go," you usually experience more. 2. Because you are a missionary from a foreign land, the faith is usually higher in the people you are ministering to. If you offer to pray for a miracle, they are ready to receive. On Jesus' foreign mission trip, He got His breakthrough with a man so demonized that he had to be shackled with chains, but with so much faith that he ran to Jesus for deliverance (Mark 5:2-6). Jesus healed the man and got His miracle healing breakthrough.
• The miracle healing movement gains momentum when people share their testimony. After the crazy man was healed, he wanted to get in the boat with Jesus, follow Him, and become His disciple. No-brainer, right? Not in this case. Jesus instead talked the man into staying behind and telling all his family and friends what God did for him (Mark 5:19). The guy did a good job of sharing his testimony, so that "everyone marveled" at the miracle healing standing before them (Mark 5:20)!
"The miracle healing movement gains momentum when people share their testimony."
• Momentum for more miracles builds with increased faith expectation. Jesus and His disciples returned from the foreign mission trip to their homeland, only to find a great crowd waiting for him. Because of repeated testimonies of miracle healing, the faith was so high that there was a woman who said to herself, "If I touch even his garments, I will be made well." (Mark 5:28). She worked her way through the crowd, reached out and touched Jesus' garment, and was instantly healed!
• Healing becomes easy when the faith expectation becomes so high that everyone wants in on the miracle. After His disappointment in His hometown of Nazareth where Jesus struggled to get many people healed (Mark 6:1-6, He decided to go back across the sea to see how his foreign mission was doing (Mark 6:53). As soon as He got there, "the people immediately recognized Him...and began to bring the sick people on their beds..." (Mark 6:55). Now the healing movement was complete. All the people had to do was touch the fringe of his garment, and everyone who did was healed! (Mark 6:56).
Sounds easy, right? All we have to do is imitate what Jesus did, and we can see the healing that He saw. In Part II, I'll share the inside secret ingredients of Jesus' personal devotional life that made miracle healing so common for Him.