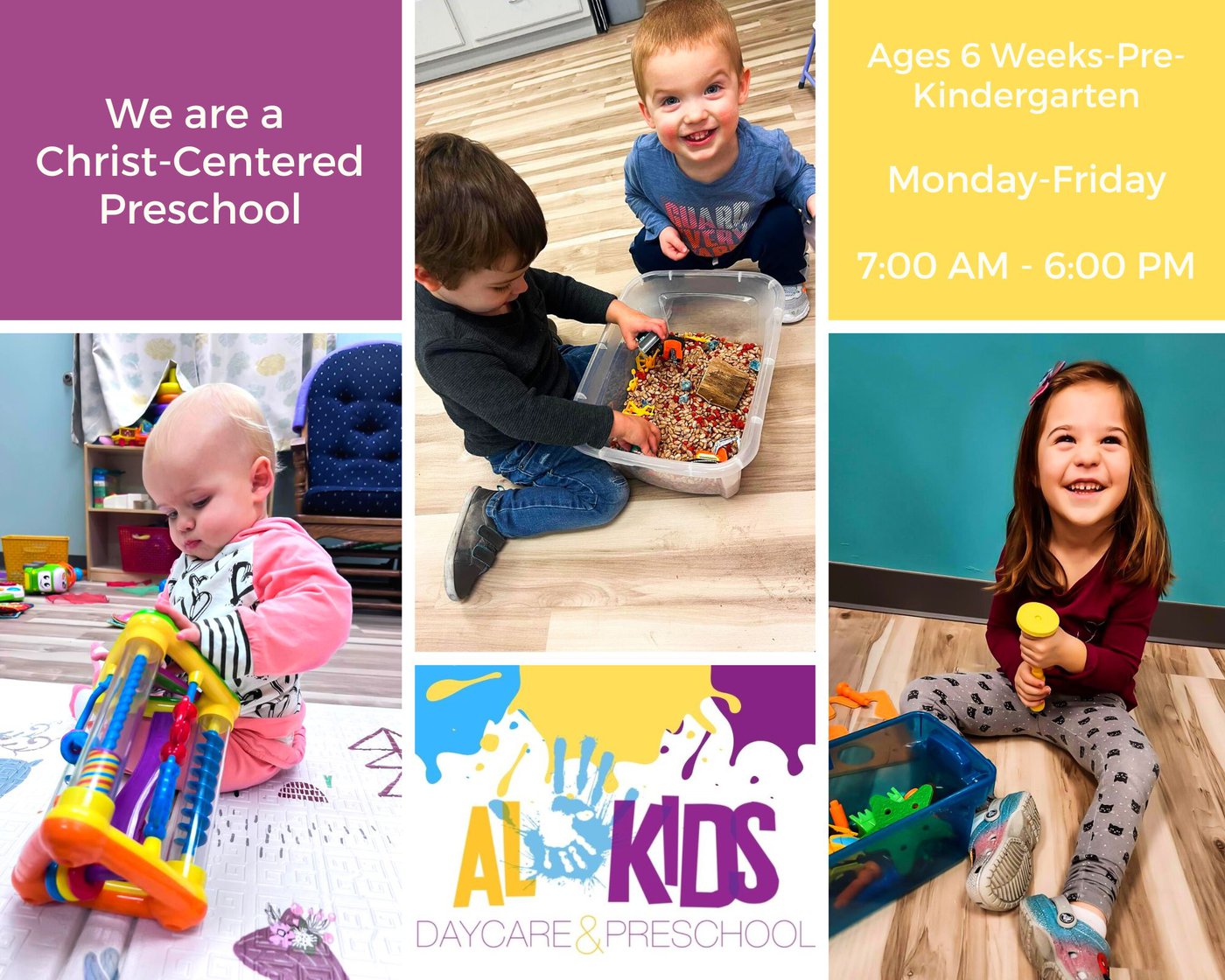 ADMISSIONS PROCESS
We are currently accepting enrollment applications!
Our full-time education center receives children 6 weeks - pre-kindergarten.
To enroll your child, please call (417) 880-9085 to schedule an appointment for a tour and enrollment. You also can email us at alkidspreschool@alcspringfield.org or check out our Facebook page under AL Kids Daycare & Preschool.
If we do not have an opening for your child immediately, we do have an option for your family to get on our waitlist!
Daycare services are provided from 7:00 AM to 6:00 PM.
OUR GOALS
At AL Kids Daycare & Preschool, we strive to teach your child the love of Christ, all while preparing him or her academically for primary education. We believe that every child has the promise of a successful future!
We nurture your child through their developmental years, guiding them to be loving individuals, as well as lifelong learners. From quality instruction to fun daily activities, we care for your child in all aspects of their growth!
Our preschool offers structured class time, including music class, Bible-based learning lessons, circle time, table activities, guided and unguided outdoor playtime, and more!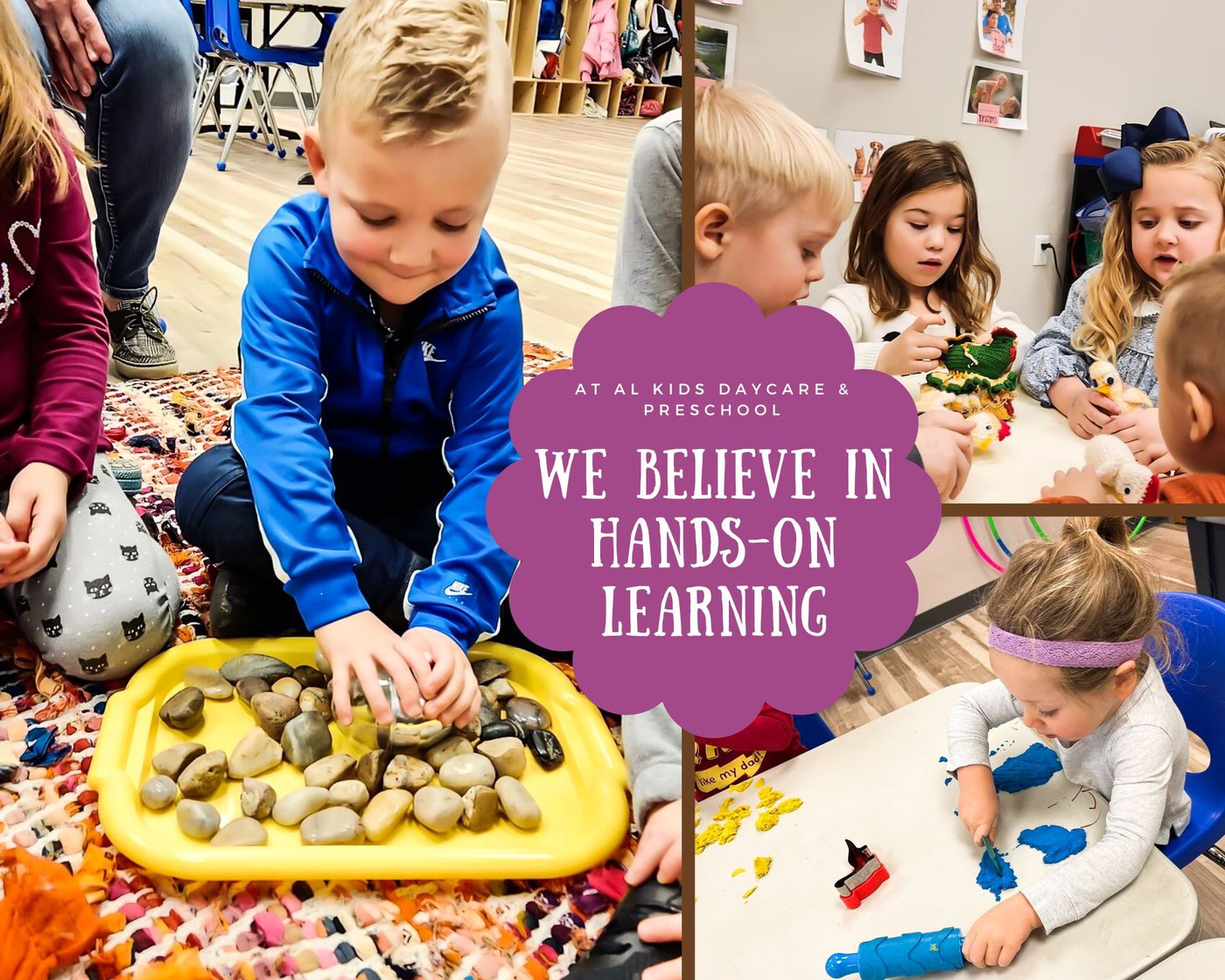 OUR LEADERSHIP TEAM
Because our goal is to teach your child the love of Christ while preparing him or her academically, we strive to hire professional faculty who have a passion for early childhood learning!
To meet our leadership team, click the button below!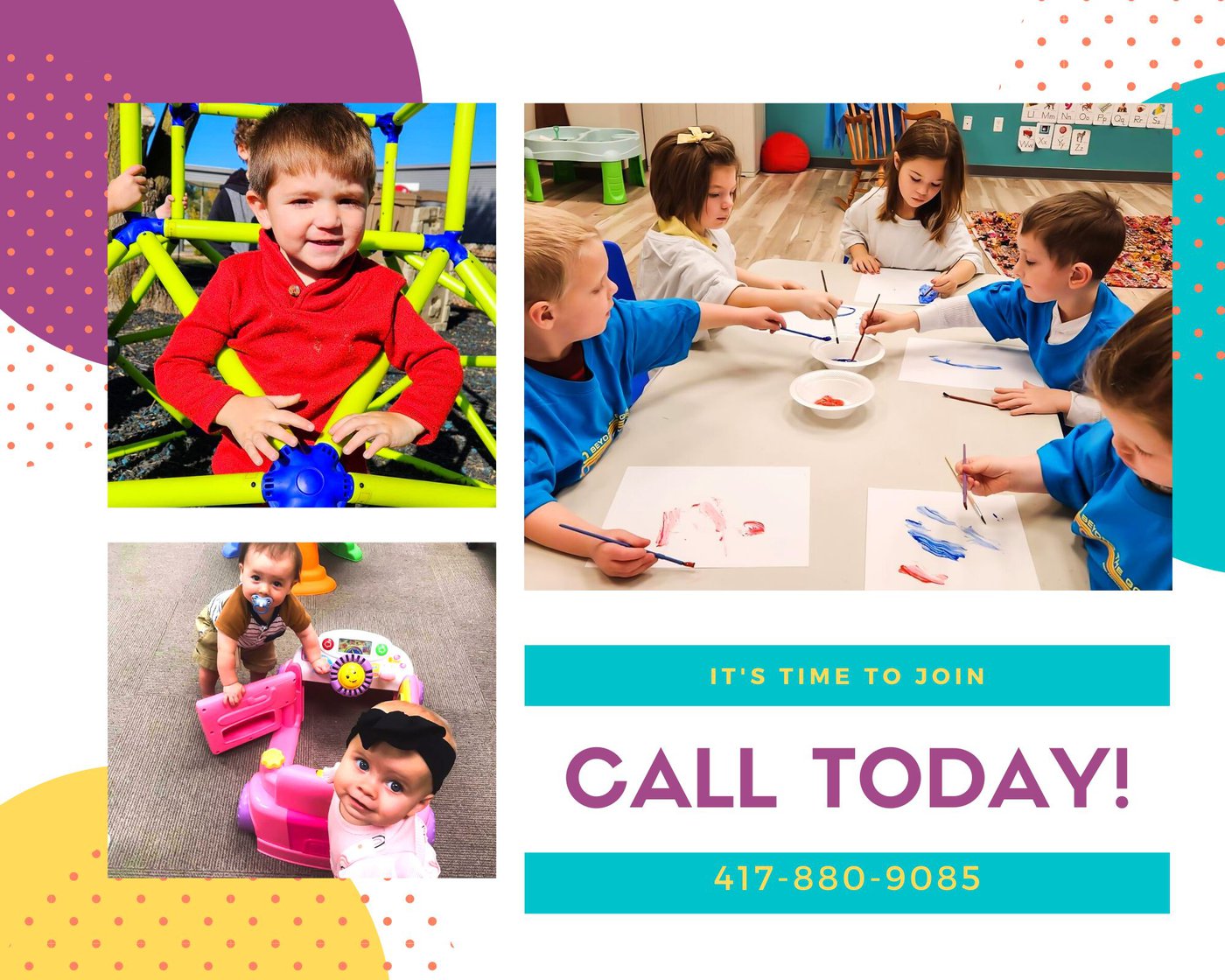 OUR SPECIAL PROGRAMS
MUSIC CLASS
With our weekly music classes, students are given opportunities to boost their language skills, socialization, and emotional skills, while expressing themselves through song.
We engage our students' natural love of music while teaching the concepts of rhythm, song, and dance. In addition, the music teacher also holds two programs a year. This allows students to showcase what they have learned to their parents and the community.
Our special music program is included in each child's tuition fee.
BIBLE-BASED LEARNING
At AL Kids Daycare and Preschool, we incorporate Bible lessons into a curriculum that prepares children for the next step in their education.
Our children are given weekly Bible verses to learn, while also being taught about the love of Christ!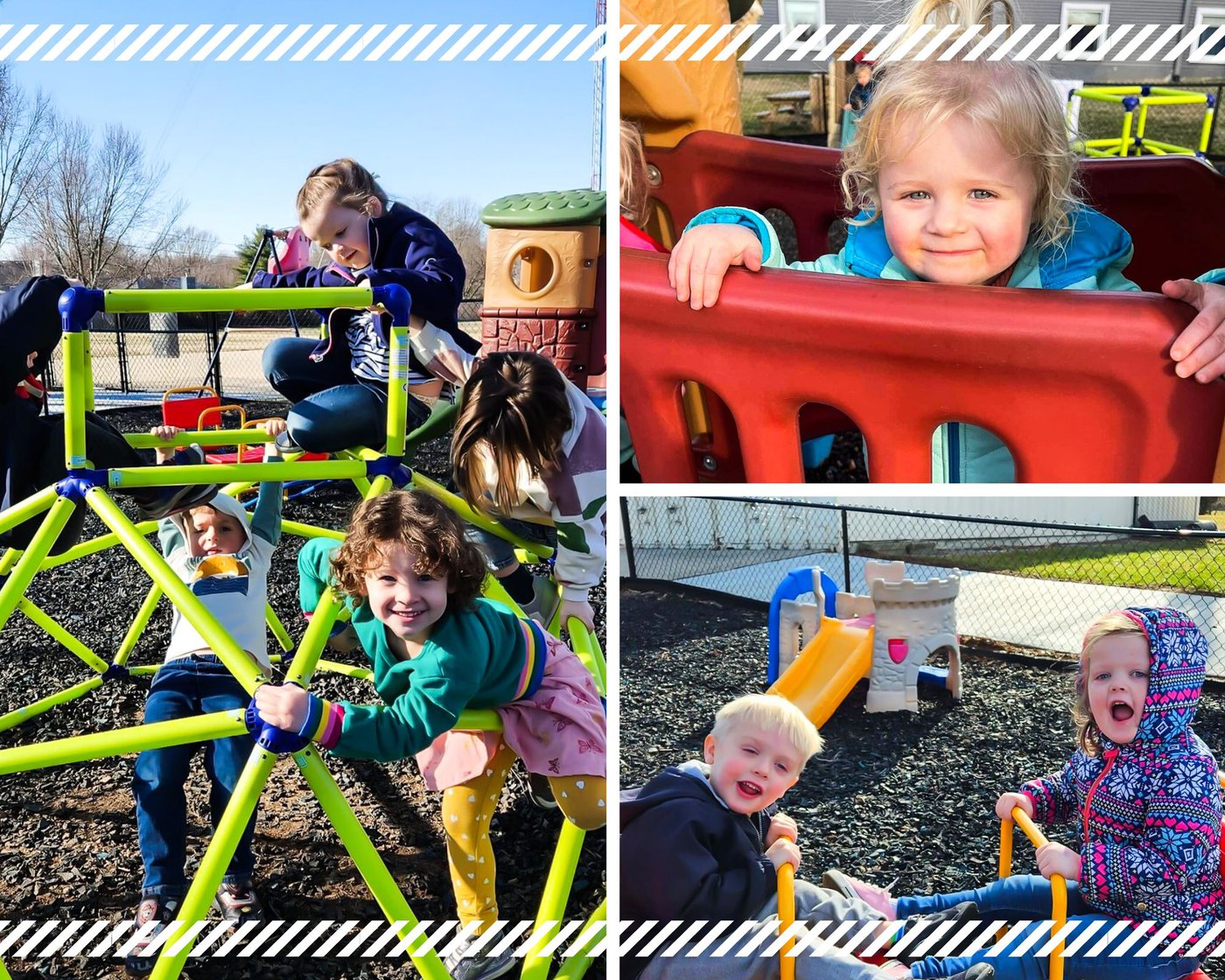 COMPETITIVE PRICING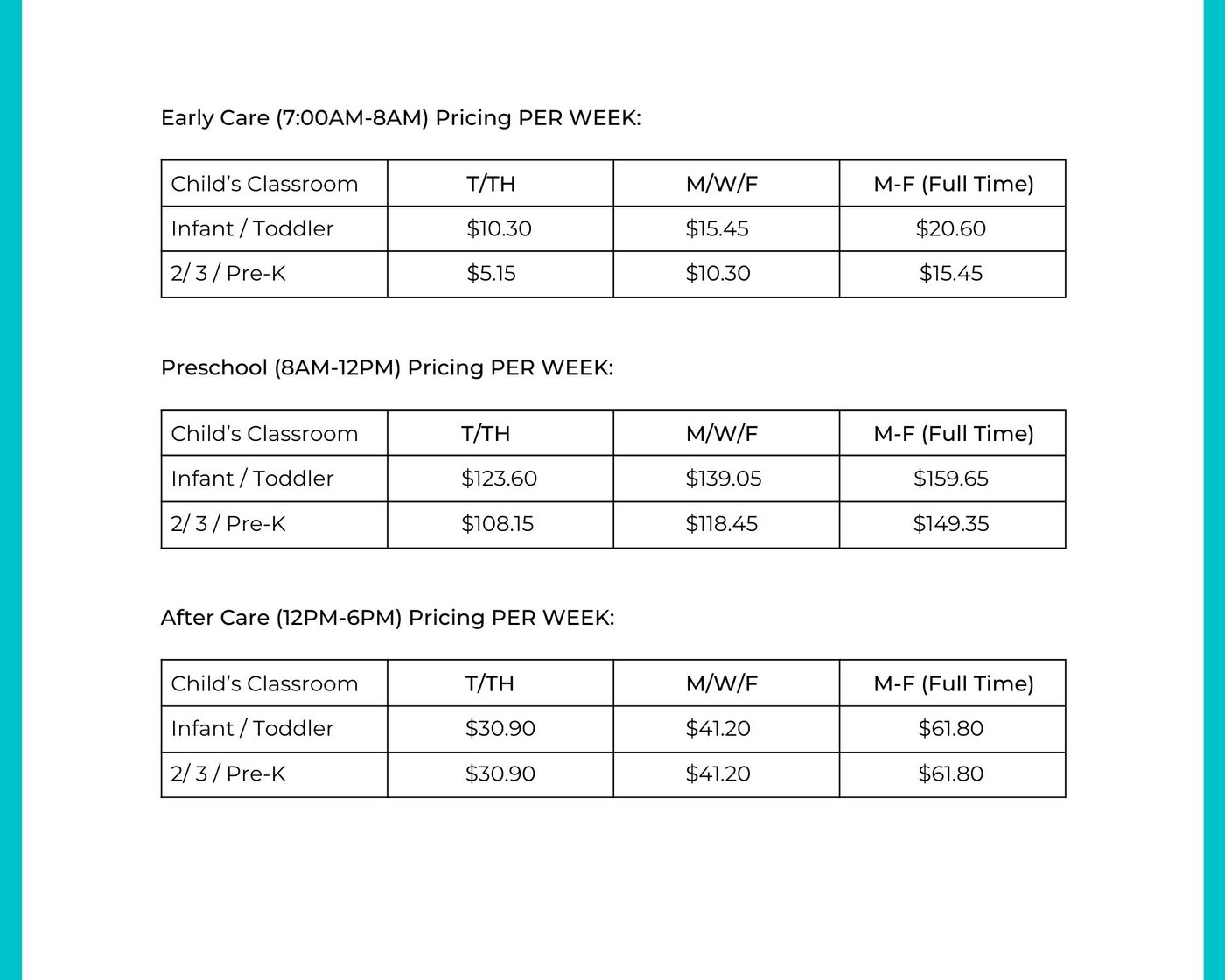 TESTIMONIALS
"Nothing but great things to say about their top notch program and amazing staff! We immediately felt at home and welcomed by everyone. The director is wonderful! We are so glad we found this program! My daughter loves going to "school"!" - Wright family
"My husband and I are so pleased with AL Kids Daycare and Preschool for our 3 year and 1 year old. Our 3 year old LOVES it and is always talking about what fun things he did and learned there. He's also taken a big interest in learning to read by himself, due in part to his one on one reading time with the staff during each school day. Our 1 year old enjoys the mother's day out program once a week and interacting with other toddlers her age. The teachers and staff are so caring and do a great job of engaging with young minds. I highly recommend AL Kids Daycare & Preschool!" - York family
"My grandchildren are learning & loving this preschool! A+" - Vogel family
"We were determined to find a place that would love our daughter (almost) as much as we do and follow the highest standards of cleanliness, organization, & supervision. We also had to find a place that would not break the bank! I was very skeptical that we would be successful in our quest, but AL Kids Daycare & Preschool checked all of those boxes and more! AL Kids does not only offer excellent facilities, but they also offer age appropriate activities in the classroom. The staff is very detailed in letting us know what out child did everyday." - Markgraf family